Lighting Design / Assistant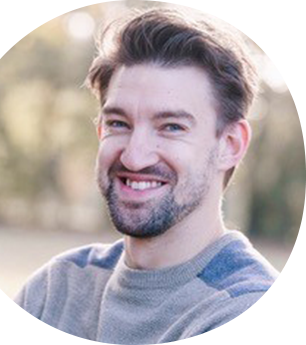 Lighting Design / Assistant
Jason is a Graduate of the ALPD Lumiere Scheme. The scheme is designed to create a pathway for lighting practitioners into the world of live performance and to encourage and develop the roles of assistants and associates.
He has worked in the industry for over 15 years in various areas including UK theatre tours, cruise ships, circus, events, live music and at a number of regional theatres. He worked as a Technician at Hull Truck Theatre for 5 years including Hull 2017, UK City of Culture.
He is an Associate Artist at The Herd Theatre and Associate Designer at Chapterhouse Theatre Company, Rhubarb Theatre and Rich Seam Theatre Company.
Jason is a Professional Member of the ALPD, ABTT and Equity.
AWARDS
2020 GREAT BRITISH PANTOMIME AWARDS:
Nominated for Best Lighting – Beauty and the Beast
VIDEO
The Legend Of Sleepy Hollow
Lighting Designer
Tilted Wig Productions, (UK Tour)
Dir: Jake Smith
Dustbin Doris
Lighting Designer
Rhubarb Theatre, (UK Tour)
Dir: Philip Mead
Wish
Lighting Designer
CAST, (CAST, Doncaster)
Dir: Sarah Argent
Aladdin
Lighting Designer
Jordan Productions, (Gordon Craig Theatre, Stevenage)
Dir: Chris Jordan
Turn and Face the Strange
Lighting Designer
Centre for Contemporary Storytelling, (Hull Truck Theatre)
Dir: Rupert Creed
The Litten Trees
Lighting Designer
Fuel Theatre, (UK Wide)
Dir: Stuart Heyes
Connecting Voices: Orpheus in the Record Shop
Lighting Designer
Leeds Playhouse/Opera North, (Leeds Playhouse – Quarry Theatre)
Dir: Aletta Collins
Beauty and the Beast
Lighting Designer
Jordan Productions, (Gordon Craig Theatre, Stevenage)
Dir: Chris Jordan
NOMINATED FOR BEST LIGHTING
2020 GREAT BRITISH PANTOMIME AWARDS
Humbug! The Hedgehog Who Couldn't Sleep
Lighting Designer
Dumbshow and Nuffield Southampton Theatres, (NST Southampton &The Albany Deptford)
Dir: Michael Bryher
Farewell My Lonely
Lighting Designer
Hull Truck Theatre ACT III Company, (Hull Truck Studio)
Dir: Rupert Creed
Dark Winter
Lighting Designer
Ensemble 52, (Hull Truck Theatre) 
Dir: Andrew Pearson
White Christmas
Associate LD
Jamie Wilson Productions (UK Tour)
Dir: Ian Talbot
Changing Destiny
Assistant & Programmer
Young Vic Theatre
Dir: Kwame Kwei-Armah
Love, Loss & Chianti
Associate LD
Riverside Studios
Dir: Jason Morell
King of Hell's Palace
Associate LD
Hampstead Theatre
Dir: Michael Boyd